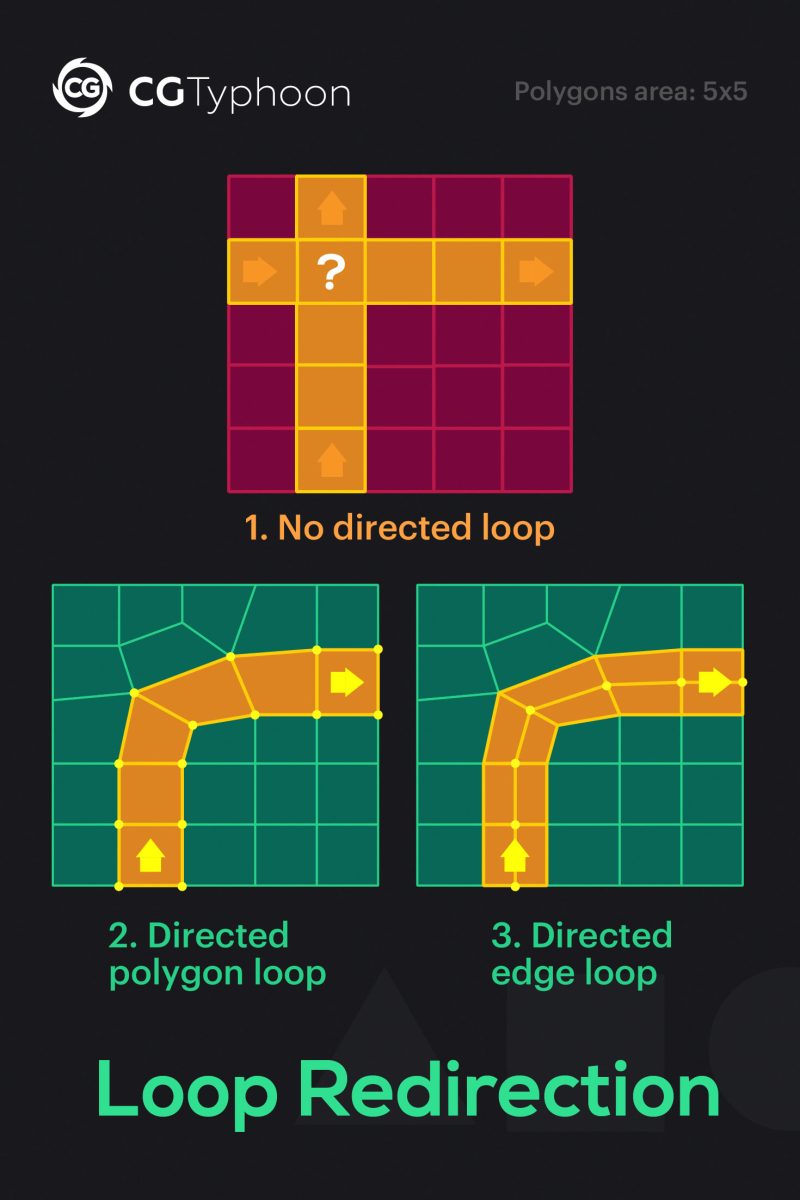 The image shows the way of the loop redirection on the topology.
The image shows three examples of the 5×5 topology areas:
The first example shows the area with

no directed loop

;
The second one shows a topology with a

redirected polygon loop

;
The third scheme shows the

redirected edge loop

.
Try this topology scheme to control the loop direction.