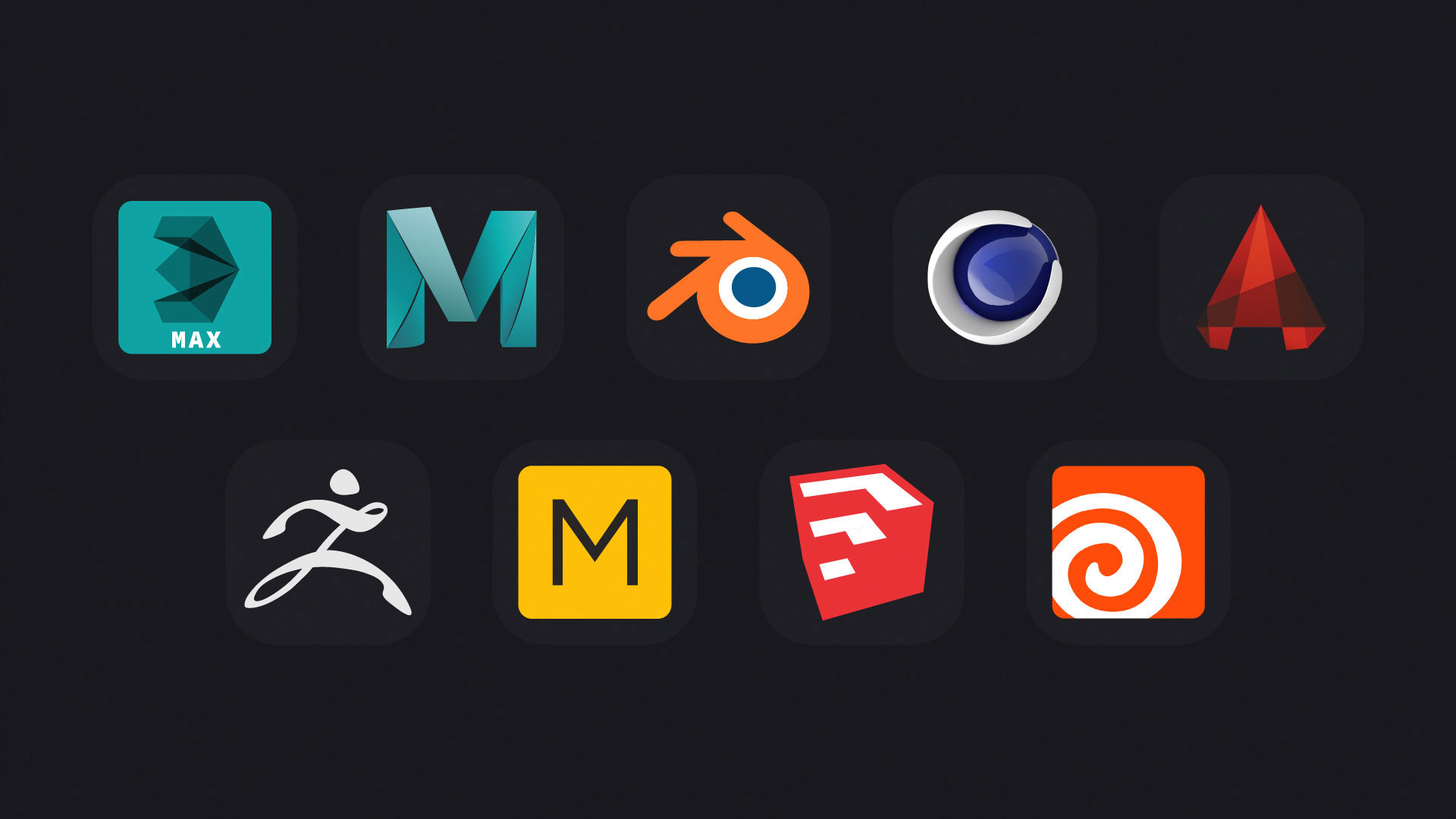 Many newbies may take their first 3D modeling program too seriously. But it is worth remembering that this is only a tool, and it is impossible to become a professional without regular practice. On the other hand, you should choose up-to-date software in order to follow industry standards and be in demand in the market. Let's take a look at the most popular programs for 3D artists in 2023.
3ds Max
The program, which is immediately associated with 3D modeling, was released back in 1996. It has a huge database of free lessons, models, plugins, and scripts. Popular with interior designers. 3ds Max firmly defends its position nowadays. Autodesk provides students with a free licensed version for three years.
Maya
It is considered the standard in the gaming industry. Has powerful tools for as modelers as animators. Owning Maya is one of the most common requirements for working in game development studios. You can get a free license for students on the official website.
Blender
At the present time, it has been developing very actively. A direct competitor for Maya and 3ds Max from Autodesk. It was released in 1994 and still completely free, due to this it becomes the choice of many beginners in the 3d, game-dev industry. Like 3ds Max, it has a wide base of lessons and additional materials. Blender can be downloaded from the official website.
zBrush
Top sculpting software that allows you to completely immerse yourself in the sculpting process and create mega-detailed models. Artists use it to complement one of the modeling programs. The official site offers a trial version for free.
Cinema 4D
First, it is the most flexible and easy-to-learn interface. It contains many tools for both modelers and animators, but is mainly used in motion design, commercials, and cinema. Supports wonderful GPU renderers Octane Render and RedShift. Provides a free trial.
SketchUp
A simple tool for creating quick concepts of buildings and interiors, 3d models at the blockout stage. Used by industrial designers, architects, 3d artists. The developer provides a 30-day trial period.
Houdini
Houdini is the standard for special effects. A very powerful 3d software that is used in the film industry. Of the main features, it has a very convenient node editor. You can download a free version on the official website.
Marvelous Designer
A program for an accurate simulation of the behavior of the fabric on the mannequin. Used to create and animate clothing and other fabric products using patterns. Popular with 3d artists who model characters. The developer offers a 30-day free trial.
AutoCAD
The most powerful tool for accurate drawing-based modeling. It is widely used in engineering, construction, and industrial design. The main area is working with 3D drawings. A free version is available on the Autodesk website.
One way or another, modern software aims for a universal user interface, and modeling programs are no exception. Most programs already share similar functionality and interfaces, but they also have their unique features. Therefore, if you have experience with one program, transitioning to another should not be difficult.
However, you may be wondering whether 3D or may be 2D game development suits you better. You can explore our comparison between these two areas.