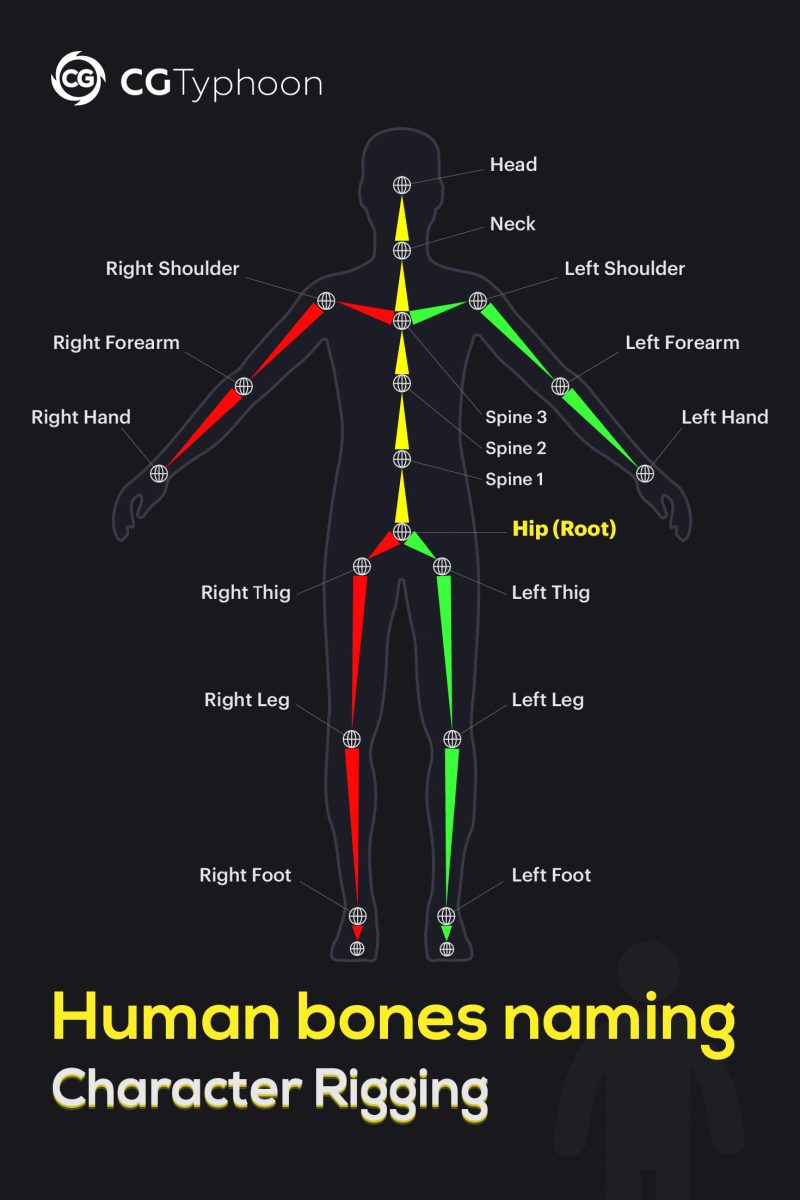 The proper and convenient naming of bones in a human rig directly affects the comfort and speed of working with it.
The picture shows a simple rig of a human character with easy-to-understand bone names.
The naming is based on simplified names for the bones of a real human body like a head, shoulder, hand, etc. For paired parts of the rig, use the underscore prefix _R (right) and _L (left). For example, arm_L, arm_R.
If you have a good knowledge of human anatomy, it will be better to use common names. Thus, it will be simple to use for other animators to work with your rig.
An example of naming the bones of a human character:
head;
neck;
shoulder_R;
forearm_R;
hand_R;
shoulder_L;
forearm_L;
hand_L;
spine_3;
spine_2;
spine_1;
root;
thig_R;
leg_R;
foot_R;
thig_L;
leg_L;
foot_L;
If you are a beginner, you can safely use these names in your work.