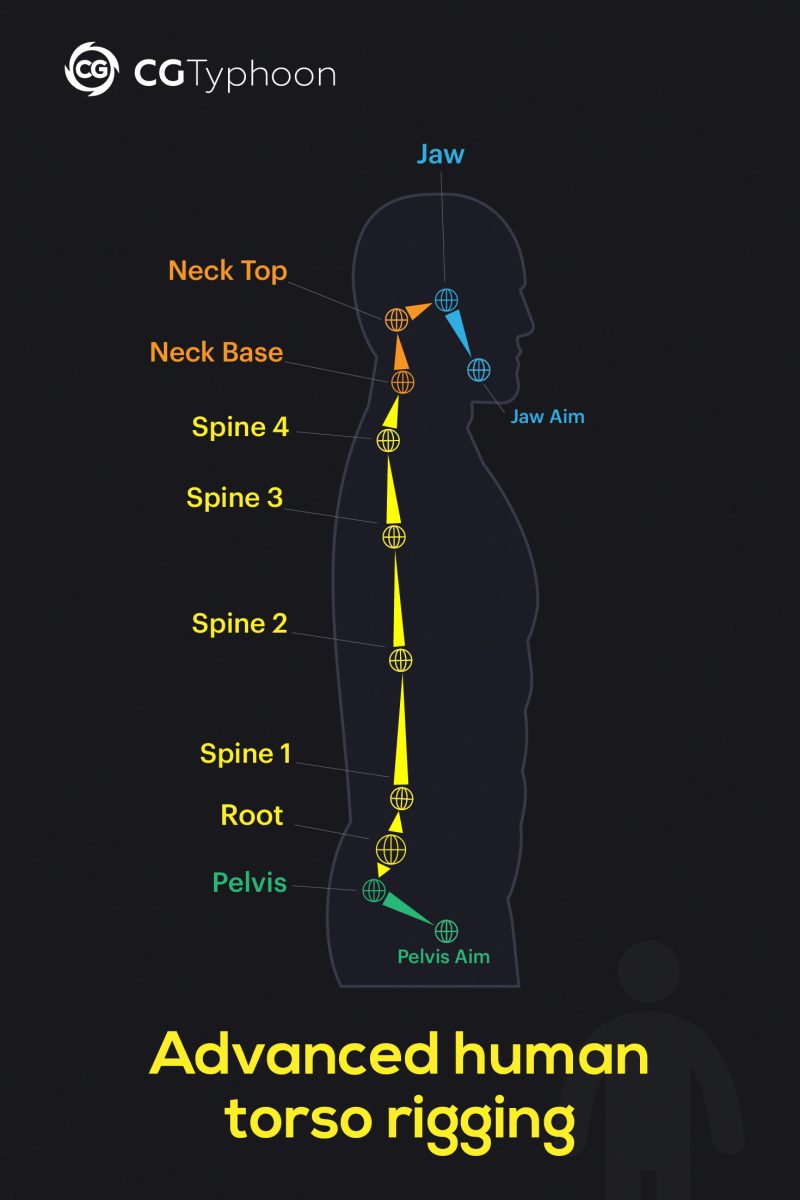 The example of an advanced human character torso rig.
This rig scheme includes two joints of the jaw, two for the neck, five for the spine (including root joint), and two joints for the pelvis.
An example of the bones naming structure:
jaw aim;
jaw;
neck_top;
neck_base;
spine_4;
spine_3;
spine_2;
spine_1;
root;
pelvis;
pelvis_aim;
Such a scheme is not so difficult but provides more control of the model. So try to use it to make the torso more plastic in animation.