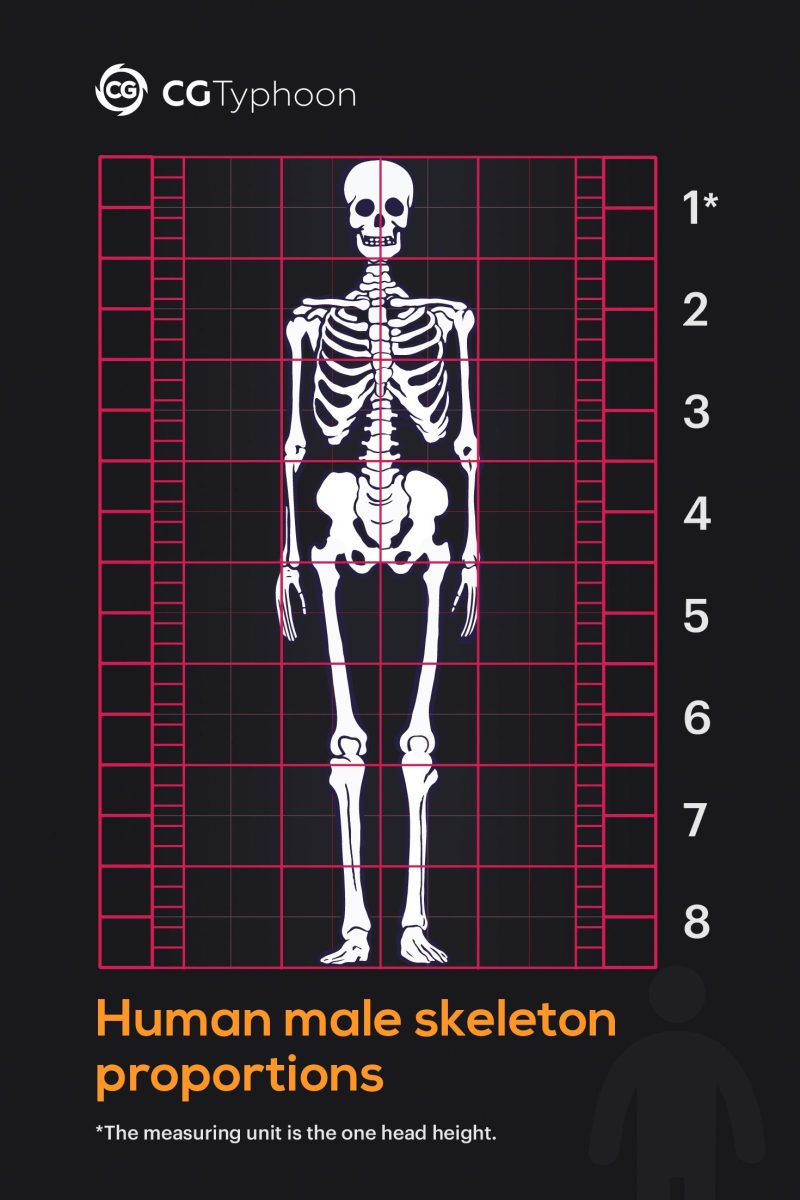 The common mistake with the modeling of the human body is
not following the anatomy proportions.
The scheme shows the anatomy of the human male body. The measuring unit is the one head height. Usually, the average man's tall the
of 7 – 8 heads height.
The guides on the image cross the anchor lines of the body: top of the head, chin, nipples, navel, the bottom of the buttocks, middle of the femur bones, knees, middle of the tibia, and the base of the foot.
The basic proportions of the human body parts:
Full height is 7 – 8 heads;
The rib cage: height 0,75 – 1 heads; width 1,5 – 2 heads;
The pelvis: height 1 head; width 1 – 1,5 heads;
The femur height: 2 heads;
Lower limbs length (from the knee to the base of the feet); 2 heads;
The arms-length (from the shoulder to the fingertips): 3 heads;
The humerus length: 0,5 – 1 head;
The clavicle length: 0,75 head;
The sternum length: 0,75 head;
You can
download the scheme
and use it as a reference in your next project.